MEET YOUR MAGNANIMOUS HOST!
GET ME AN ASPIRIN. IT'S GOING TO BE A LONG NIGHT.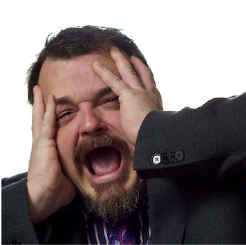 My name is Geoff Crane and I'm a professor of project management at the college where I work. This resource is for my students. They continually amaze me with their insights, passion and all-around awesomeness. I figure they deserve access to more answers than I can give them by myself. If you're a project manager out there in the community, please do my students a favour and contribute your thoughts to the material you find here. The folks I teach will benefit from your perspective.

If you're one of my project management students, or even a voice in a project choir, just allow me to say that you are in a position to be truly remarkable. Without exaggerating, you have within you the capacity to change the world, just because of what you do!
MEET MY FRIENDS! THEY JUST SO HAPPEN TO BE PROJECT MANAGEMENT ROCK STARS!