At Last! Recruitment is BROKEN!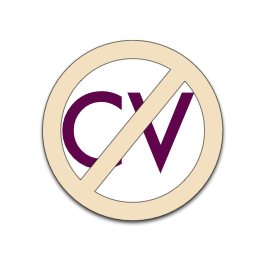 Late last night, at three in the morning, I heard the familiar *bing* of the iPad on my nightstand indicating a new e-mail. I don't know what possessed me to pick up the device when I should have just ignored the tone, but what I saw caused me to jump out of bed. My eyes were wide open with a "eureka" glint.
The source of the midnight glow was a comment from Emma Reynolds, of e3 Reloaded, a boutique workforce innovation firm in Hong Kong. In her words, her company "facilitates disruption in the recruitment industry".
As many of you know, every once in awhile I tend to go off on a rant about the job market. Specifically, my gripe is with recruitment infrastructure. I never quite seem able to articulate what my main beef is, but I feel strongly that something is very, very wrong.
Emma's comment absolutely nailed the problem for me. I immediately sent her a LinkedIn invitation and started to chat. I'm looking forward to hearing more of her thoughts.
So you can see what got me so excited, I'm publishing Emma's words here (with her permission).
Emma Reynolds' comment on a Harvard Business Review discussion
Recruitment is fundamentally broken. As a process, it is still stuck in the 20th century 'monologue' mindset of posting jobs and receiving applications. It sucks for candidates and it sucks for hiring managers!
What are some of the problems?
It takes too long
It costs too much (high agency spend)
Monologue
Black hole – ie you never hear back
Quality v quantity ratios are way out, in this world candidates can apply for hundreds of jobs with one click, so it becomes a sorting nightmare. Only 1 relevant application for every 1000 applications
Conveyor belt, everyone going through same process, very little room for innovation or trying to stand out, like cows being herded into slaughterhouse
CVs are dead
Job boards are dying a slow death
Past performance doesn't predict future potential – yet we only select and interview and hire based on past performance
Very limited focus outside of industry, always looking for people with experience in the industry, with a degree, that fit the cookie cutter model
Not collaborative between HR, candidate and hiring manager
Hiring managers don't take any responsibility for metrics like 'time to hire'
What can we do / what are the opportunities?
Ditch CVs. Candidates shouldn't create them, recruiters shouldn't ask for them.
Don't post jobs. Post a business challenge, get people co-creating, collaborating, select based on future potential, ideas, not on past performance
If you do have to post jobs, don't state 'must have 100 years experience, plus a PHD, plus, plus, plus' try and encourage people with different industry experience to apply
Shift accountability and performance metrics to hiring managers, and take them out of HR. Hiring managers should be responsible for 'time to hire' etc.
Build talent communities and hyper segment your audiences
Stop thinking 'recruitment process' and start thinking 'experience design' to surprise and delight candidates. Think like marketers, not like recruiters.
Re-think how you want to get work done. Does it need to be full-time / FTE headcount. Instead of just posting a job, really think about other ways of getting the work done (freelance, contractor, consultant, project team etc)
Top talent no longer tolerates poorly designed experiences – and most candidate experiences are tragic, poorly designed and disengaging. Where are the points at which you are 'losing' candidates
Look beyond traditional ways of finding people and candidates try and pop up where hiring managers least expect it. Move beyond job boards, move beyond recruitment agencies, how can you stand out and build relationships with people outside of the 'traditional' recruitment space. Best example of this is the SEO example in NYC.
Think people first, relationships first, technology last. Don't just jump to Facebook because you think you should. Really think about the relationships you want to build, either as a candidate or a hiring manager.

Okay. Right here, right now, on this little purple blog, I am going to tell you that Emma's vision is the way of the future. You may not believe me. You may think there's nothing wrong with today's recruitment infrastructure. You may believe someone put LSD in my diet coke.
But I swear to you, she is right.
To put it simply, our infrastructure evolved, but we didn't.
Do yourself a favour. Follow Emma. Follow e3 Reloaded. Keep tabs on the work they're doing, even if it's just to prove to yourselves that I'm deranged.
In the meantime I'll put some humble pie in the freezer. You might want me to reheat some next time you come over.
Incidentally, if you rabidly disagree with me, feel free to call me out in the comments section below. I could never say I'm always right. *evil grin*