Geoff Talks Manners on Site Sketch 101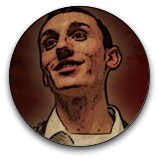 I'm a member of a truly wonderful community of bloggers who push each other to improve their work. The founder of this group, Nicholas Cardot, invited me a few months back, and it's been a genuine privilege to have access to some of the incredible minds that make up the community. As a group we support one another, help each another with technical issues, design and usability questions, and yes, tell dreadful jokes (okay, okay, I'm one of the worst offenders for the latter).
When Nick approached me and asked for a guest post, it was my honour to be able to do so. He and I had been talking about one issue in particular so that seemed like the best point to write about.
Head over to Site Sketch 101 for my article, and while you're there, stay for awhile surfing his thriving blog! If you even have a passing interest in the blogosphere, you'll be glad you did!
Incidentally, Nick just made Robb Sutton's list of 30 Most Influential Bloggers and Website Owners of 2010 which I think is pretty dang impressive given the company he's keeping on that list. Gratz Nick!!!
Related articles by Zemanta