High Adventure and Project Leadership
(A guest post by Rick Valerga, author of The Cure for the Common Project)
About a week ago, project management author Rick Valerga approached me through the blog to chat about social media. We hit it off right away and I immediately vomited a thousand random thoughts onto him. In retrospect, I'd've thought he'd be completely traumatized by my regurgitation, but not only did he accept my random advice with class, he even returned with a highly relevant guest post that I'm delighted to share with you today!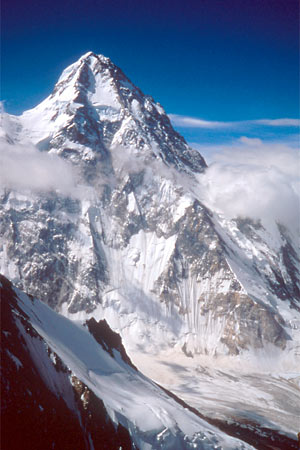 It's a privilege to be included on Papercut Edge. Geoff's blog is amazing.
I recently read a book that described climbing K2. K2 is the second tallest mountain in the world, but it's largely regarded as the world's most dangerous. For every four people who successfully make it to the top, one person dies on the mountain.
That's a harrowing statistic, particularly because these people are NOT wimps. Most of them are world class athletes. They need an impressive climbing resume just to get on the mountain. And their physical and mental toughness is legendary. They have access to world class tools and technologies, but still, some of them die on K2.
Apparently, one of the biggest reasons that these casualties occur is that the climbers don't stick to their principles. For example, on the day they are supposed to go up to the top, they will make a commitment to turn around at 2pm. But they will keep going until 5, or even 7 pm, and that will guarantee that they descend at night, in the dark. Or they will get impatient and go up in questionable weather, and find themselves stranded in an environment where they can barely see their hands in front of their faces.
What does this have to do with project leadership?
Like these world class mountaineers, many project managers have their own impressive resumes. They also have access to cutting-edge tools and technologies. They are decidedly not wimps. Yet failure happens. Why? Often, like many of these mountaineers, they lose sight of their principles in a chaotic environment. Their tools are rendered ineffective.
What does it look like when project managers lose sight of their principles? They struggle with a reluctance to deliver bad news until it's too late. They allow the project's priorities to be shuffled. They permit competing storylines about their project to develop. They try to take on way too much work themselves. Or they try to blame others and absolve themselves of responsibility.
In the world of mountaineering, there is a legend named Ed Viesturs. Ed is the only person from the US who has climbed all 14 of the world's tallest peaks. And Ed claims that he has stayed alive because he has stayed true to one core principle: "Getting to the summit is optional. Getting down is mandatory." I find this rather profound. In a sport where the pressure to capitalize on time-perishable opportunities is high, Ed has set aside his own ambition and agendas when needed to preserve his core principle. Yet in doing so, he has not "backed down", rather he has become one of the greatest alpine mountaineers in history.
Famed author Jon Krakauer puts this all into perspective, writing that Ed "has shown us that it is possible to climb the worlds tallest peaks without taking reckless chances, and without sacrificing one's honor or integrity."
In the same manner, we as project leaders need to ingrain integrity into all that we do within the project environment. We need to stay true to our principles in times when we may be pressured to do otherwise. And as I've talked with my readers, I've learned that many of them agree that this approach is essential to keeping projects aligned with baseline targets.
I wish you all of the best on your next project "adventure"!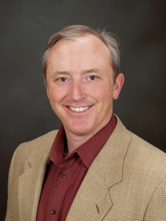 Rick Valerga is the author of "
The Cure for the Common Project: Five Core Themes That Transform Project Managers into Leaders
". He has been invited to speak about project leadership at local and regional project management events, and has been featured in the
PM Podcast
. His experience spans several technologies and industries, including high-performance electronics hardware, software, aerospace/defense, robotics, and civil engineering. Rick has been been a program and project manager for Agilent Technologies and an officer within the US Navy's Civil Engineer Corps. He obtained his Project Management Professional (PMP) certification in 2003 and holds a BS in Systems Engineering from the US Naval Academy (Annapolis, MD) and an MS in Electrical Engineering from Stanford University.