How to Pass PMP on First Attempt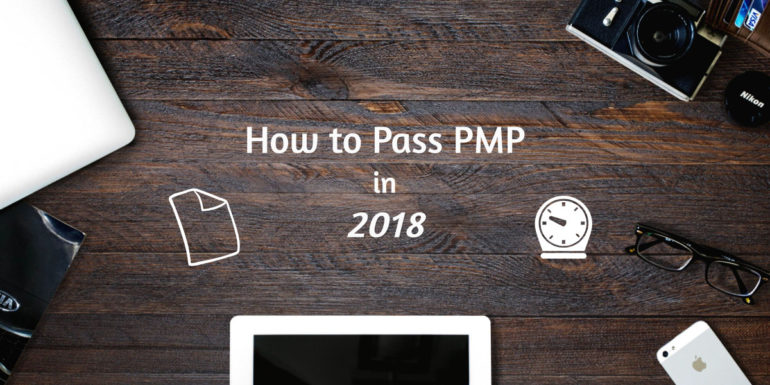 The Project Management Professional (PMP) certification is the world's leading certification on project management. In this article, I am going to share 4 tips on how you can get PMP certified on your first attempt in 2018.
Tip #1: Memorize the Process Chart
The process chart is the skeleton of the PMBOK guide, which is the basis of the PMP exam. It is a good idea to have this chart memorized.
Here's an article on how to memorize the PMP process chart.
Before you enter into your PMP exam room, you are given 2 pieces of blank legal sized paper. You can write whatever you want on these two sheets of paper.
I recommend using the first 5 minutes of your exam to draw out the process chart on one piece of paper so that you'll always have the process chart on your "cheat sheet."
Tip #2: Understand the ITTOs
 A common question that PMP aspirants ask is, "Do I need to memorize all of the ITTOs?" The answer is NO!
(Side note: ITTOs stands for Inputs, Tools & Techniques, and Outputs.)
There are 500+ ITTOs in the PMBOK guide, and it's almost impossible to memorize it all. The PMP exam is not designed to be a memorization exam, but a comprehension exam. 
Instead of memorizing the ITTOs, you want to understand where they come from. As an analogy, you can think of ITTOs like baking a cake.
Your Inputs are your ingredients. Your Tools & Techniques are the methods used to bake your cake (e.g. mixing, stirring, and baking). Lastly, your Outputs are your final products (e.g. the cake itself).
Once you know the process of how to read the ITTOs chart, you can begin to tell yourself the "story" of how the process takes place.
Once you understand the "story", you will naturally understand how ITTOs works without having to memorize them.
Tip #3: Do Practice Questions!
One thing that you must have room for in your study plan (see tip #5) is practice questions! Even if you read all the PMP exam prep books in the world, you will not be able to pass your PMP exam.
Why?
Because PMI (Project Management Institute) has a distinct way of writing the multiple choice questions on the PMP exam.
The only way you can prepare yourself for this style of questioning is to do as many practice questions as possible.
Additionally, the PMBOK guide is mostly theory, while the PMP exam includes many situational questions.
To be fully prepared for these situational questions, you need to do as many practice questions as possible before your actual exam.
A good rule of thumb is to do 4+ full length exams (200 questions) in under 4 hours before your actual exam. 
Tip #4: Understand the ITTOs
One of my favorite management quotes is, "If you fail to plan, then you plan to fail."
You should treat studying for your PMP exam as a mini-project. Before you begin studying, you need to make a plan first.
To make your project plan, you first need to determine your end date. In other words, when do you want to be certified by?
Then, you divide the number of chapters in the PMBOK by the number of weeks you want to be certified by and add 1.
For example, there are 12 chapters in the PMBOK guide and you want to pass your certification in 6 weeks. That means you need to finish 2 chapters per week. You can add another week for contingencies.
You can use the extra week to review material that you didn't quite understand the first time around and to do more practice questions. In this case, you aim to complete be certified within 7 weeks.    
You can make your study plan in any scheduling software. The most popular is Microsoft Project. However, if you don't have access to this tool, you can also use Microsoft Excel.
In a simple study plan, you only need 4 columns: task name, start date, end date, and percent complete. See screenshot below. You can revise your study plan once a week to make sure it's up to date. Like a real project plan, this is not an artifact that you complete once and forget about it.