Nail Your Next PM Job With A Simple Trick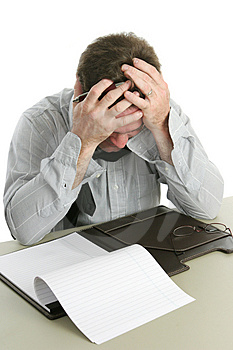 I enjoy working on my resume about as much as I enjoy sticking my hand down the garburator to pull out a fallen spoon. I loathe the exercise, and it makes me break out in a sweat.
What makes it worse is the fact that I grew up "knowing how" to write a resume a certain way, and the advent of keyword searching software has made my tired, 1980s approach obsolete. I'm thrilled to keep pace with new trends, except nobody ever filled in the blanks on what I'm supposed to do now. The consequence of course is, I feel like an old man and will likely soon be removing my teeth and dropping them in a glass of water before I can eat my morning prunes.
So last week, when I had lunch with a recruiter friend, I spent most of the hour bitching about resume writing, and asked him a lot of questions about new practices.
What he told me was illuminating. If you find your resume isn't getting the attention it deserves, I'm going to share with you what I learned from that lunch.
First of all, because you're likely a project manager reading this blog, you're in an enviable position. Everything you do is quantifiable. If you can quantify something, then you have a discrete metric by which to report on. Just like on your projects, metrics can be separated from the body of your status prose, and reported individually. The more you think about your projects, the more data elements you can likely identify that would be of interest to a prospective employer. Think about some of the following items:
size of your project budget
methodologies you used
different tools you used directly
technologies you managed
size of the team you managed
number of direct reports you had
duration of the project
Here's the trick. Instead of writing prose to encapsulate each of those items, make them into a table and report on them, just like you would in one of your status reports. Make the table consistent for each project you choose to include on your resume, so the reader doesn't have to jump around. Spend a bit of time thinking about the kind of data points that are appropriate for your career. Voila, you've just substantially reduced the amount of agonizing prose you have to write, but you still get to communicate everything.
Here's an example table:
Position Title, Company
Functional Role
Project Description (short narrative about high level challenges, and how you overcame them)
Budget
Duration
Team Size
Methodologies (comma separated list)
Technologies and Special Tools (comma separated list)
Deliverables (comma separated list of project artifacts you delivered)
Special Notes (anything else that's special to that project)
You can go a step further by creating bulleted lists of your skill sets, and technical competencies. And when you're really stuck and have to write actual sentences? Tell the employer about some of the challenges you had on your project and how you overcame them. After all, the data stuff has been taken care of so you're free to turn what's left into a (very) short case study.
Remember that your resume is a sales document. And while I completely feel your pain where the actual exercise is concerned, it's crucial you go the extra mile creating your resume from a prospective employer's perspective.
Incidentally, my groovy, hip, keyword-searchable and human-readable resume is here, and you're more than welcome to completely rip off the format. If it helps you get a job, send me a note and let me know! It'll absolutely make my day if someone benefits from reading this blog!
Related articles