Why Smart People Fail: The Keynote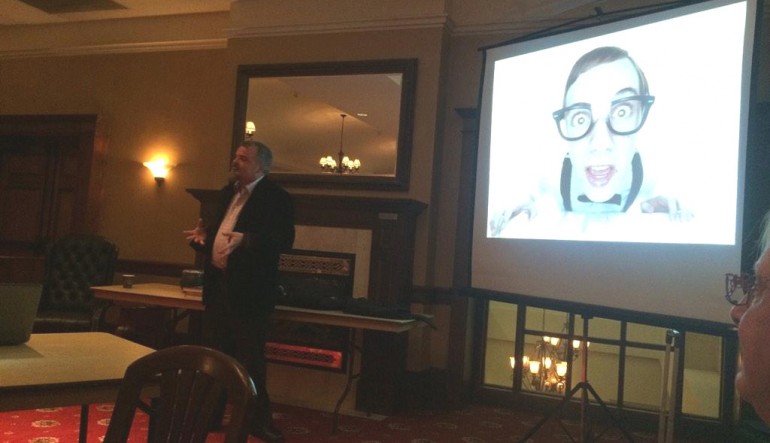 Last night I had the pleasure of speaking at PMI Durham Highlands monthly meeting. The talk was called "Why Smart People Fail: The role of emotional intelligence in project success." I had a great time putting this piece together, especially since it maps so closely with the work I'm doing a Trent University's Emotion and Health Research Laboratory.
Thanks so much to all my students, past and present, who showed up to cheer me on. Thanks also to the folks at PMI-DHC for putting together such a terrific event. I know how much work those things must be to put together!
And a SPECIAL thanks to Katy Brouwer who did a ton of work promoting the talk, dragged more students along, took the above photo and even super-teamed up with my Mom (who totally came to hear me speak) to ruthlessly crush the scavenger hunt event.
If anyone wants an emotional intelligence assessment done either for yourself or for your team, let me know and I'll hook you up! They're really fun and informative, and offer terrific action plans to help develop your soft skills in areas that might need extra attention! 🙂
The slide deck is below. Enjoy!
Related articles